Grand collage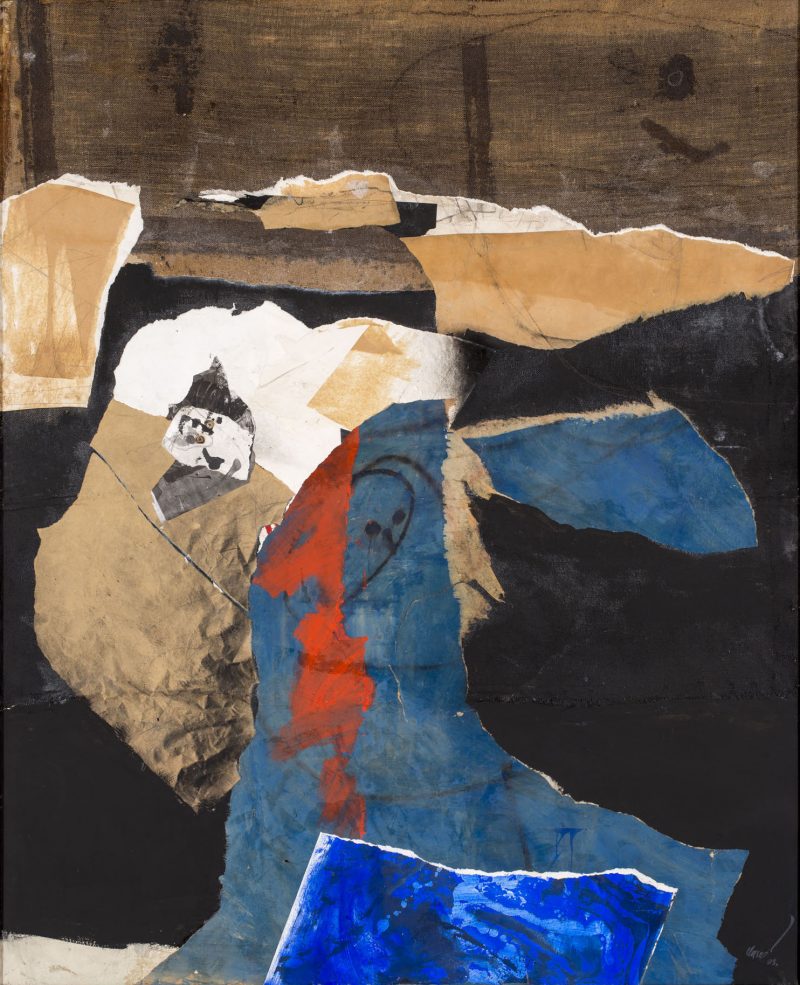 Huile et collage sur toile,1983 - (215x175 cm)
Grand collage is one of the artwork, which has been exhibited and reproduced the most since 1984, the year Clavé represented Spain at the Venice Biennale. He could never take the decision to sell this work, and this is why Grand collage is a centrepiece for the artist, standing out in his affect and history.
One must say that this one artwork represents the whole universe of Clavé. The hessian is the base for collages of ripped paper, trompe l'oeil, paint, ink, charcoal and even drawing pins! Clavé's ripped papers are rooted in Matisse's practice of paper cut-outs: they add shape, colours and textures. Clavé's appetence for materials and its effects enable the canvas to present unexpected juxtapositions: collages, flat tints of colours, stacking of papers later pined up, trompe l'oeil. The "Clavé's condensed" is actually embedded in figuration. When having a closer look at the work one can see faces: one is clearly drawn in the centre, slightly on the left another has drawing pins as eyes, and a giant Cyclopes is outlined at the top right corner.
This artwork is shown at the Espace Paul Rebeyrolle in Eymoutiers till the 27
th
 of November 2016.
Peinture
Assemblage
Espace Paul Rebeyrolle 2016
Huile et collage sur toile