Guerrier au bouclier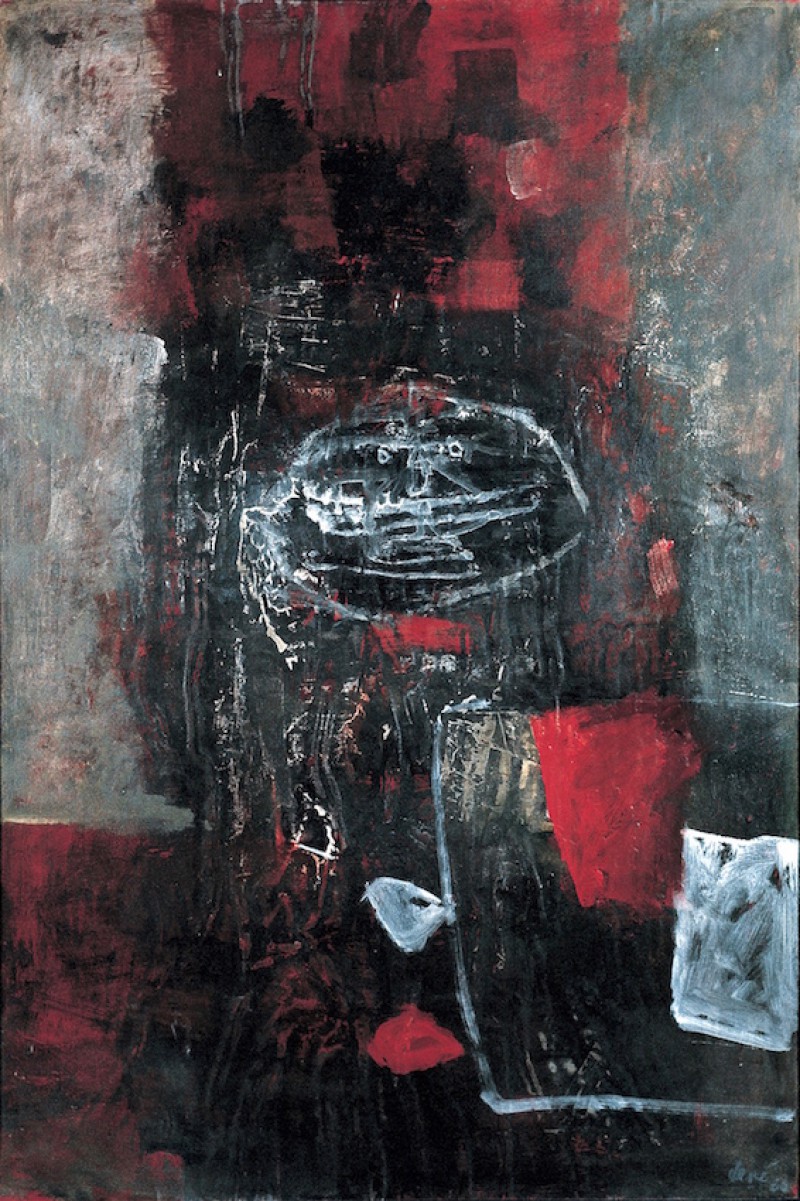 Huile sur toile,1960 - (105x75 cm)
Antoni Clavé's name was long associated with that of "Rois" ans "Guerriers" (Kings and Warriors). These were the paintings that had largely contributed to the artist's achieving international recognition that began in 1958.
Clavé's preference for these subjects originates in work commissioned for the Bibliophile de Provence on the theme of François Rabelais's Gargantua (1955).  As early as 1954 in original lithographs and then in the following year in the afore-mentioned collection, in works that followed and then of course in painting, the armed and monumental figures impose their formidable presence.
In the same way as the Rois (Kings), the Guerriers (Warriors) are recurring figures in the paintings of the 1960's, they will return as a source of inspiration for the artist – this time in sculpture – at the end of the 80's and the early 90's (see Guerrier et bouclier).
Guerrier au bouclier dates from 1960. The viewer is here confronted with a characteristically fixed and front-facing figure. In this work it is the shield - in others the lance or the sword - wich underlines the figure's immobility. Time is suspended and the tone is grave. The force of the reds imposes strength and respect yet the work could just easily be a representation of a formidable warrior, a bloodthirsty mercenary working for several tyrants or that of a paltry marionette. The full-length portrait of the figure works as a smokescreen, and the viewer cannot quite make out the soldier's silhouette. In this way, at the beginning of the 1960's, Antoni Clavé invites one to "pénétrer dans le domaine où la peinture s'affranchit" (P. Seghers). ("penetrate a world where painting is set free")