El signo de la muerte – Focus 1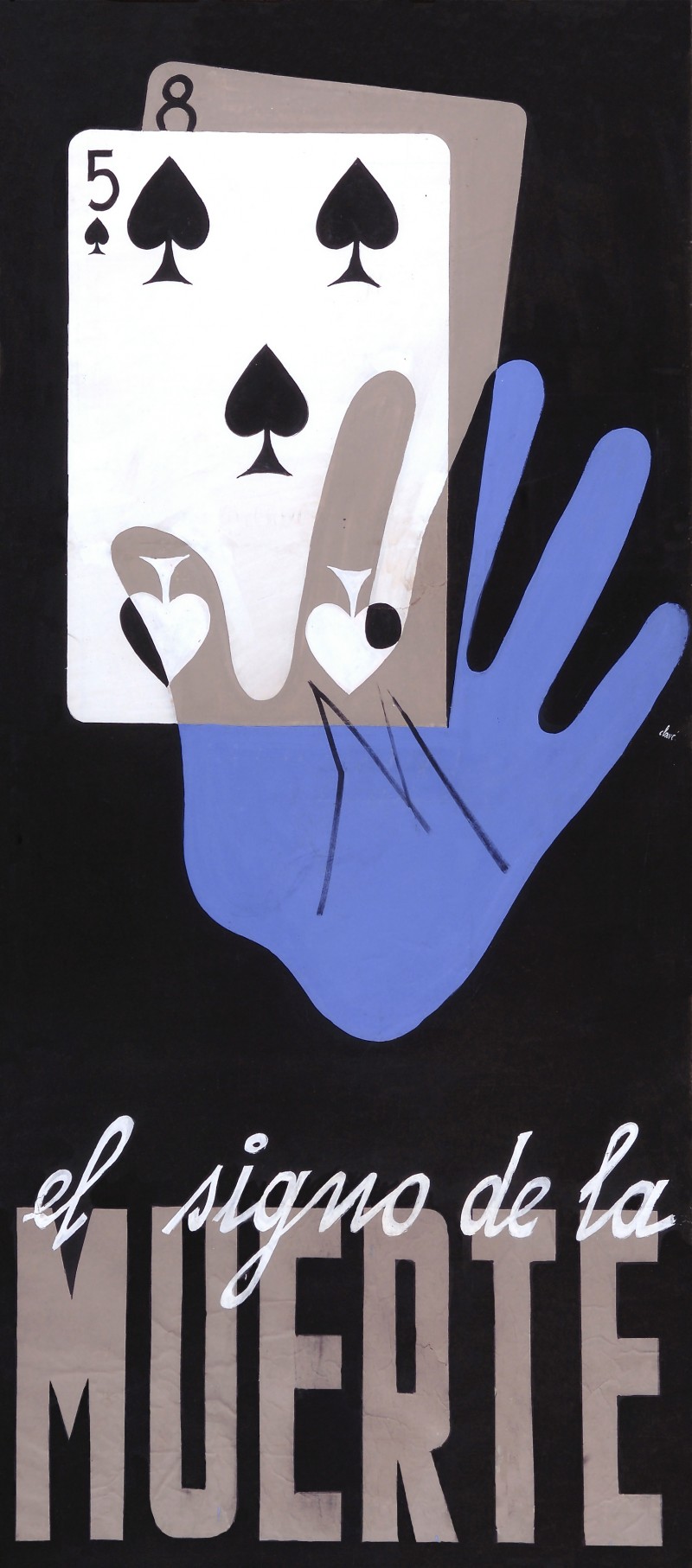 In 1934 at only 21 years old, Clavé was starting to earn a living from jobs in advertising, more specifically as a poster designer for cinemas in Barcelona. At the time, there were no "official" posters released in all the movie theatres in which the film would be shown. Clavé joined the "Cinaes" group, and produced new creations every week.
Some of these have been miraculously preserved to this day. Among them is "El signo de la muerte", for the film "Le grand jeu", produced by Jacques Feyder in 1934. This incredibly straightforward poster embodies an avant-garde style that hasn't aged. Thanks to this talent, Clavé made a name for himself in the artistic scene of pre-war Barcelona.