Carmen Acte IV – Focus 3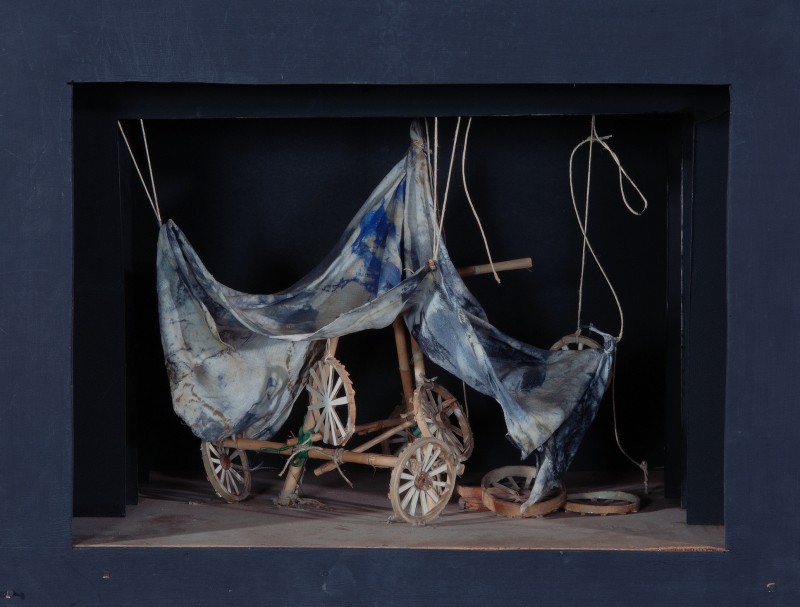 Carmen was the first exclusive collaboration between Antoni Clavé and Roland Petit. The latter had previously danced in Los Caprichos in 1946, for which décors had been created by Clavé. Two years later Roland Petit launched his own ballet company, the "Ballets Roland Petit", and turned towards the Spanish artist familiar with Mérimée (Clavé illustrated Les lettres d'Espagne and Carmen). The choreographer was deeply impressed by Clavé's décors and hence adapted his choreography to them. In March 1949 the Première of this comic opera by Bizet was played in London, followed by performances at the Théâtre Marigny in Paris.
This model was created for the IVth and last act, the Corrida, in which the action and tension culminate. Carmen, Escamillo, Frasquita and Don José confront each other in a duel to the death. As a set piece Clavé presented them a cart in shreds, foreshadowing the devastation caused by love and pride.