Sea, sun & watermelon – Focus 4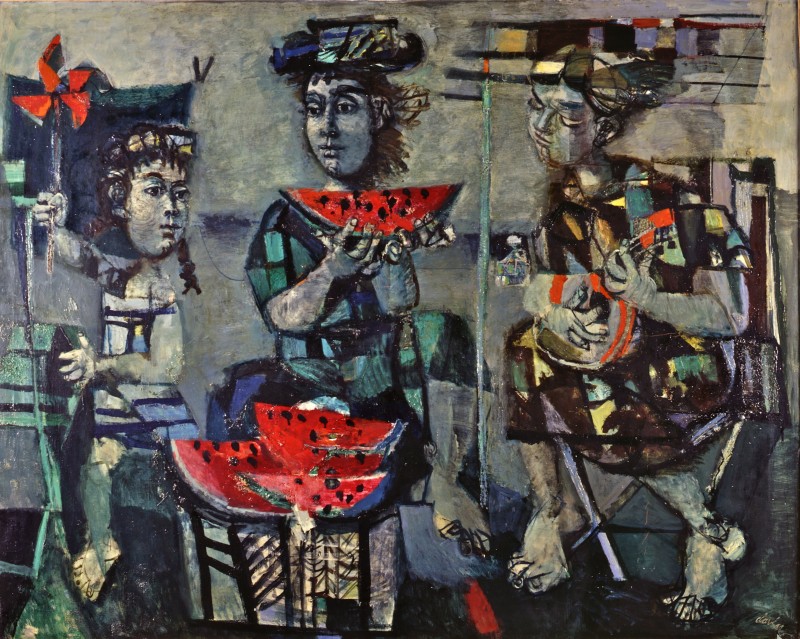 Trois personnages aux pastèques mixes two themes that were of importance to Clavé in the 50's: a scene taken from everyday life and a still life with watermelons.
The vacationers are soaking up the pleasures of summer. The slices of the red fruit enable Clavé to take the composition to another level as they contrast with the female figures – here two women and a child, and in other artworks a female painter, musician or dressmaker. These characters are standing out from a rather strange greyness, which had also appeared a couple of years before in Clavé's paintings of mannequins.
Here Clavé is distancing himself from Bonnard and Vuillard's influences. He is still attracted by Cézanne and Picasso's styles, but is definitely moving towards a more personal path.