Guerrier noir – Focus 5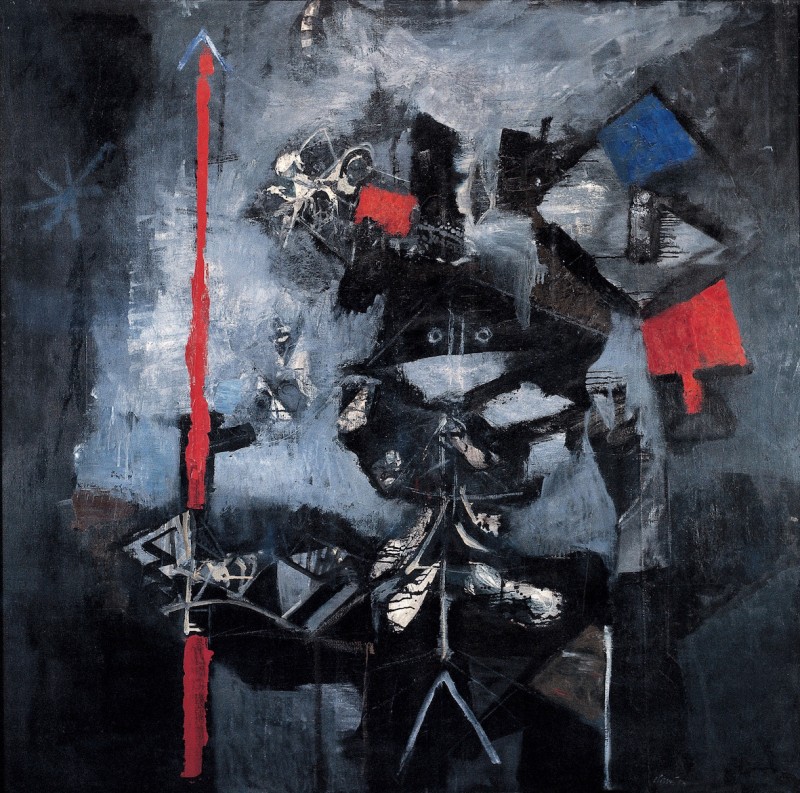 Kings and warriors brought Antoni Clavé fame. The theme had already appeared in his paintings from 1955-56, and contributed to the growth of his international recognition from 1958. The Guerrier noir dates precisely from this year.
The composition is focused on the character that is facing us, confronting us. It seems as though he's emerging from a pale crowd – all the better to subjugate us. He merges with the sombre and metallic armour. The blue and red panache as well as the scarlet lance put the finishing touches to this dramatic effect. It is hard to capture his gaze through his great helm but Clavé's composition doesn't allow room for doubt… Is it a furious Othello ready to kill Desdemona? Or rather a fantasized apparition of Oriounga, the young and proud Massai ready to kill the lion which will enable him to become a man? Shakespeare or Kessel? Clavé and his Guerrier noir hypnotise us, for our greater fascination.